Rotary Stick Ice Cream Machine bar ice cream maker offers different capacities and different degrees of automation. The rotating design of the rotating bar's novel freezer saves space, avoids the inversion of the mold, and minimizes the loss of product and salt water. The brine system is completely closed, so the brine cannot enter the mold and contaminate the product.
The rotating line is designed to meet the requirements of a flexible and reliable molding machine. It runs at the optimum speed for high capacity, ensuring stable and reliable production. By combining with the packaging machine, you can get high efficiency.
We supply a variety of filling equipment for the production of various rod-shaped novelty products. Easily accommodate large amounts of inclusions, such as fruits, nuts, chocolate, wine gums, and provide unlimited opportunities to increase the attractive value of new products. If needed, you can coat the stick with chocolate and dry ingredients after extraction from the mold.
Rotary series color ice cream machine is wholly made with stainless steel,it was jointed by double annular tanks,has a compact structure and nice appearance, and with characteristics of taking little space and easy cleaning. The structure of round-tank type always keeps moulds inside brine tank,which will help to save ice cream raw materials and decrease energy using. Machine adopts compressed air dive which processes smooth and with the function of multi-point failure detfction and protection.PLC control and human-machine interface operation makes the machine to achieve high efficiency running andsuitable for large-scale and various ice cream producyion, it's the latest generation of energy conservation and environmental protection products.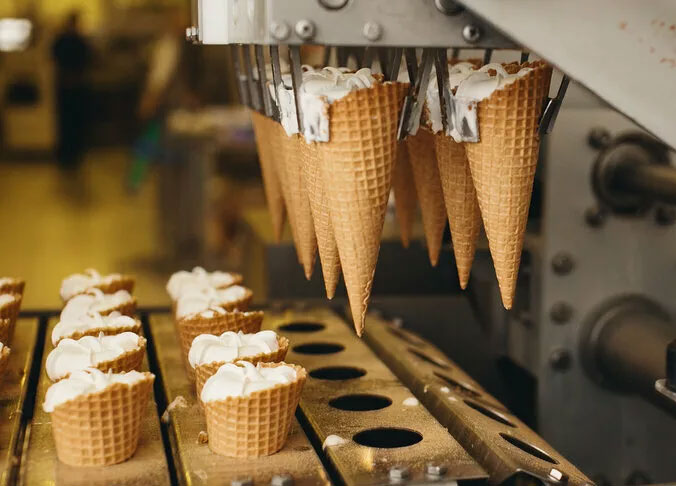 Ningbo Yinzhou Bobang Machinery Manufactory is established in 1984, our factory is located in Ningbo China and distant from Shanghai in 3 hours by car.There are over 80 employees and production area of 15000M2, As a China Ice Cream Mix Plant manufacturers and Ice Cream Mix Plant suppliers, We are specialised in design, manufacturing, sale and service of equipment and complete plants for the wholesale Ice Cream Mix Plant for sale, Our products covers icecream freezers with different capacities and accessories, stick icecream machines, sandwich icecream machines, icecream filling machines,fruit mixing machines and more. We can customize full ice cream production line for customers, Welcome clients from all over world and inquiry to us.