There are different types of Ice Cream Machines available in the market , with the help of industrial ice cream machine. There is one of the most excellent ways to got your favorite flavor Ice cream is using an Ice Cream machine to make.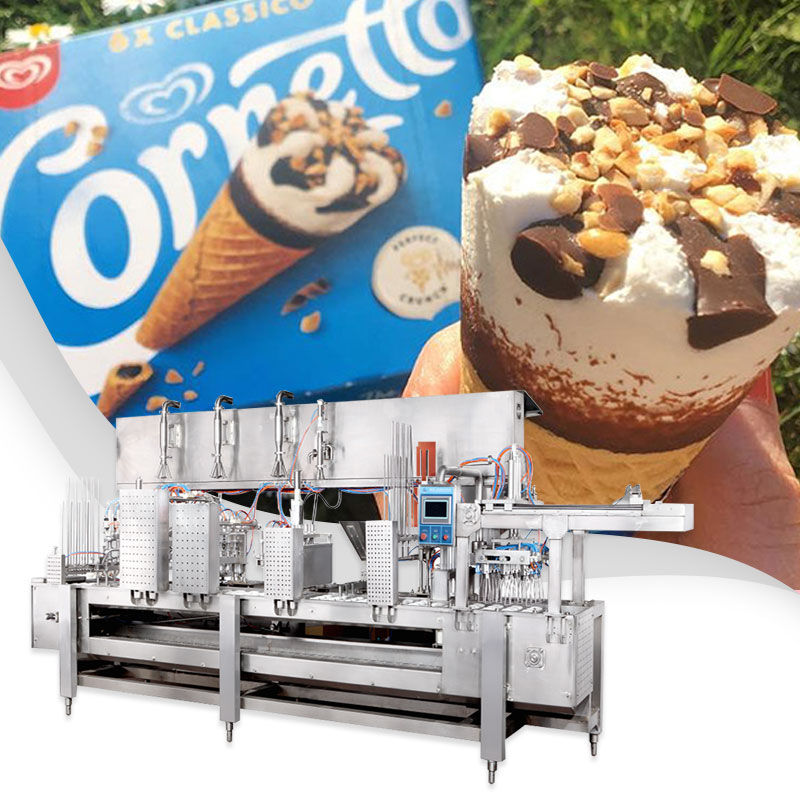 According to the users
The Ice cream machines available in the different types include an external drum, an inner container and a churn to mix the elements and keep the ice cream from cold solid.
1)homemade ice cream machines
freezes, mix little particles separately. Homemade ice cream makers use rock salt and ice to cold the mixture, while
2)Commercial machines
includes of electromechanical freezing methods. Moreover, professional ice cream machines include an independent heavy duty refrigeration compressor and make many dishes continuously. Thus, these machines are safe, easy to clean and use and make a superb ice cream within 20-25 minutes.
According to the form
1)industrial soft ice serve cream machine
Soft ice cream is mainly due to the difference in the production process, that is, the ice cream raw materials are quick-frozen and are made on site. The temperature is generally minus 6 degrees to minus 8 degrees.
Soft serve machines are a type of Ice cream machines that makes soft ice cream as compared to normal ice cream machines. With soft serve machines, this is accomplished with a special machine at point of sale. It is important to soft serve ice cream machine should be clean on a daily basis with hot water.
2)industrial hard ice cream machine
Hard ice cream, in the production, the product temperature is minus 3 degrees, and then put into the quick-frozen fragrant temperature of minus 15 degrees to minus 25 degrees for forming.
According to the shape of ice cream
it is divided into ice cube, cup ice cream, cone ice cream, special-shaped ice cream and decorative ice cream.
What is cone-shaped ice cream? That is, ice cream is divided into cones and hardened. Shaped ice cream refers to putting ice cream into a special-shaped container during production. Decorating ice cream mainly emphasizes the decorative effect and practicality, such as ice cream cakes and so on.
Ningbo Yinzhou Bobang Machinery Manufactory is established in 1984, our factory is located in Ningbo China and distant from Shanghai in 3 hours by car.There are over 80 employees and production area of 15000M2, As a China Ice Cream Mix Plant manufacturers and Ice Cream Mix Plant suppliers, We are specialised in design, manufacturing, sale and service of equipment and complete plants for the wholesale Ice Cream Mix Plant for sale, Our products covers icecream freezers with different capacities and accessories, stick icecream machines, sandwich icecream machines, icecream filling machines,fruit mixing machines and more. We can customize full ice cream production line for customers, Welcome clients from all over world and inquiry to us.